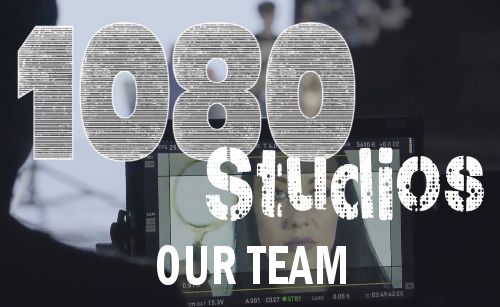 EXPERIENCED & PROFESSIONAL
WE'RE READY TO HELP
1080 Team
When our clients talk about 1080 Studios, they talk about trust. They trust with their most important corporate, broadcast and multi-platform video productions to 1080 Studios and Director of Photography Bob Tatlock. He works side by side with some of Denver's leading video production professionals including; storyboard artists, videographers, gaffers, grip crews, talent, colorists and sound recordists who are all seasoned pros that uphold the exacting standards of quality and unsurpassed client satisfaction. Bob and his pros at 1080 Studios in Denver, Colorado serve a variety of clients, including leaders in the broadcast/cable/broadband industries, fortune 500 corporations, and a myriad of small business enterprises. Services include field and studio video/audio production, and crew booking.
Staff and Production Team
Bob Tatlock | Director of Photography, Lighting, Producer and Director
Experience. Bob has been doing video production for over 20 years — and for the most demanding clients, such as NFL Network, NBC, ESPN, Discovery Channel, Microsoft, Cisco, Anheuser-Busch and the list goes on. He brings a wealth of knowledge to every project, for clients large and small.
Attention to detail. Bob identifies potential problems up front, and works with you to address them, allowing for a finished product that is creative and engaging, on time, and within budget.
Speaking of budget, 1080 Studios has an extensive inventory of production gear, so costs can be controlled. Many production companies need to rent gear for your shoot, and that's an expensive proposition. With the expertise Bob has gained from working on international projects and many national shows, he's tailored camera, audio, lighting and specialty gear packages that cover the range of video production needs.
Video Production Highlights
Creative, Innovative, and Positive. Those are some words that sum up our our mission.
We have video produced:
Many TV series.
Corporate Communications.
Documentaries.
Live sports (including The Olympics).
Corporate training.
Marketing.
TV commercials.
Web Streaming, and live events.
We have had many of our projects nominated for awards. We are grateful to have received several industry honors:
Telly
Communicator
Omni Intermedia
Aegis
Media Communications Association and Videographer awards for excellence in sports and documentary television production/programming, and streaming.
Post Production Editors
The Best of the Best. 1080 Studios knows good editors and only hires the best. Collaborators. You can view rough-cuts remotely from the comfort of your office or in the comfort of your home, or wherever in the world you are, our editor's easy-going style invites you to be a part of the creative process. Imagination. No matter the budget, editing with 1080 Studios means access to 1080 Studios group of creative talent, imagining a fresh approach to your project, setting it apart from the crowd.