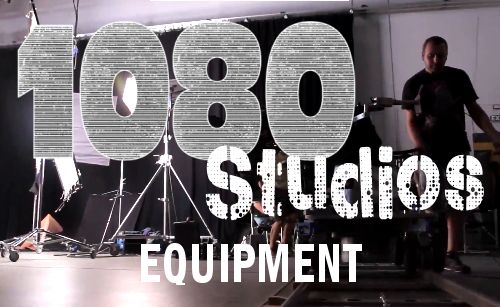 Camera Packages
LiveU
1080 Studios now has the LiveU bonded cellular solution that is basically a satellite truck in a backpack.  Your message can be distributed by 1080 studios using our LiveU transmission unit. We bring the studio to you, and can help keep everyone as safe as possible. LiveU is helping drive the live video revolution, providing live video streaming for TV, mobile, online and social media.
Often, especially now, you can't get everyone at your company together in one place. 1080 Studios is offering live streaming for remote events, sales conferences, or companywide status meetings.  Let your audience become part of your story with high-quality live video, transmitted to and from anywhere in the world, through the use of patented bonding and video transport technology.
LiveU creates a consistent bandwidth and a reliable connection so you can acquire, manage and distribute high-quality remote live broadcasts.
Sony FX9
The Sony FX9 allows DP's to create beautiful imagery in 4K and HD with this addition to the Sony MPC line-up. The camera features a huge high resolution full-frame sensor capable of capturing every detail in the scene with shallow depth of field and stunning bokeh with a truly cinematic look. 15+ stops of dynamic range and Dual Base ISO enable capture of every nuance, from subtle shadow detail to spectacular highlights and with an immaculate color palette.
The camera is Netflix approved, and has a new MPC designation, Motion Picture Camera.
Sony F-55 4K, UHD, 2K, and 1080 HD Camcorder
Sony's F55 is the chameleon camera that can do it all!  It supports digital cinematography-broadcast production and live television broadcasting.  It shoots onboard 4K-and also 2K and standard HD. It has a Super 35mm sensor that works with Cine PL lenses or Canon EF lenses, and with 2/3-inch HD zoom lenses via B4 adaptor.  The F55 can change personality depending on the needs of the project, the day or the individual shot.  It's uniquely engineered to reward our clients now-and far into the future.
Sony FX3 Cinema Line Full-frame Camera
The Sony FX3 is the smallest camera in the Sony Cinema Line lineup, but that doesn't make it any less formidable for crafting cinematic imagery.
The FX3 offers an amazing set of features including S-Cinetone, and 4K recording matching it's big brother the FX9, fast autofocus, 5-axis image stabilization, some of the best low light reproduction, It has a detachable top handle that supports multiple XLR inputs, it's a camera ready for life on set. Here are a few things you might not know about it.
Panasonic HPX 2000
The Panasonic AJ-HPX2000 2/3″ 3CCD P2 HD/SD Multi-Format Camcorder brings a lot of flexibility to the table. Whether your production requires HD, SD, 1080i or 720p, the HPX2000 will record your format of choice onto up to five solid-state P2 cards. DVCPRO HD, DVCPRO 50, and AVC-Intra in 50 or Master Quality 100mbps. With its high sensitivity, wide dynamic range, the HPX2000 delivers outstanding professional images and an efficient workflow that make it the ideal tool for digital newsgathering, broadcasting, and even independent film productions. HD/SD line recording is possible from SDI (serial digital) input. This is extremely useful in broadcast applications, including news pool feeds acquisition. HPX2000 supports all of the HD/SD formats used around the world, it can produce videos for overseas broadcasts and for use in overseas markets.
Sony EX-3 XDCAM EX HDCAM HD Package
The Sony PMW-EX3 is a flash-memory based high definition camcorder capable of a variety of frame rates and resolutions using Sony's new XDCAM-EX intraframe codec. The PMW-EX3 ups the ante by providing an interchangeable lens mount. The mount allows users to put a variety of professional lenses on the camera, including 1/2″ and 2/3″ bayonet-mounts. Whether shooting in 720p, 1080i, or 1080p modes, the PMW-EX3 has it all covered. Its bevy of output settings lets users take advantage of fast and slow motion, as well as popular frame rates such as the "film-like" 24p mode.  XDCAM EX is a variant of Sony's popular XDCAM HD codec, which has become a benchmark for affordable non-linear professional acquisition. Through the use of flash-based memory, the PMW-EX3 can take advantage of variable bit rate (VBR) recording. VBR technology intelligently employs less or more image compression to different portions of the footage dependant on which areas need additional bandwidth. The end result is higher quality video with a reduced amount of compression artifacts when compared to more antiquated constant bit rate (CBR). SxS technology is built for today's most demanding applications and beyond. Being based on the Expresscard/34 interface makes ultra-high transfer rates possible, up to 800 Mb/s. These high transfer speeds can be very important when trying to quickly download multiple gigabytes worth of footage. Under and Over-Cranking Made Easy Variable frame rates have been used in filmmaking since its inception. What is often referred to as "over-cranking" for slow motion and "under-cranking" for fast motion, is achieved by running film quickly or slowly through a film gate. This method makes for a simple yet effective technique, which can be used in an myriad of creative cinematic ways. The PMW-EX3 has the ability to simulate this same effect while keeping your hands free from all those stinky film chemicals.  Shoot in a number of frame rates, select any clip, and watch your footage playback automatically in all its fast or slow motion glory! Extended Record Time Due to the space-saving nature of XDCAM EX, the 16 and 32GB memory cards are capable of recording for long periods of time.  Documentary work will never be a problem when shooting on the PMW-EX3.
DJI OSMO Hand Held Gyro Stabilized 4k Camera
Motion without blur. Action shots without shake. Perfect video even when you move. Thanks to advanced technologies specifically designed to keep the camera flat no matter how move it, the DJI Osmo helps you record videos and take photos like never before. It is much more than just a camera.  It helps you create with more freedom than ever.
Go Pro HD Hero 3 Black Edition Camera
GoPro HD HERO cameras are the finest wearable and gear-mountable cameras in the world, designed to go with you and capture life as it happens in stunning high definition. These point of view digital cameras shoot up to 4 hours of 1080p HD video and they'll also take 5 MP still time lapse photos. The GoPro camera lineup is also extremely durable, built to take whatever you can dish out. Featuring an industry-best 170 Wide angle model and a 54 normal lens model, the HD HERO is completely shockproof and waterproof up to 180 feet.
Fujinon 17×7.6 BERM HD Lens with 2x
The Canon HJ22ex7.6B IRSE A/IASE A is intended for producers and broadcasters requiring the ability to shoot over long distances combined with wide angle capture in a lightweight (1.81kg) This lens system has exceptional HDTV performance and is a lens that can encompass an unusually broad range of shooting situations.
Canon 4K CN-E 18-80mm T4.4 Compact-Servo Lens
The Canon CN-E 18-80mm T4.4 COMPACT-SERVO Lens combines the functionality of Canon's EF lenses with the features and performance of their CN-E Cinema Zoom lineup. The lens covers an incredibly useful 18 to 80mm focal range while maintaining a constant T-stop of T4.4 (f/4) throughout, with matching color characteristics of existing CN-E lenses. This lens is Canon's first cine-style option to incorporate image stabilization and auto focus functionality when paired with Cinema EOS cameras. Further enhancing the versatility of this lens, Canon has equipped it with a servo drive unit compatible with industry-standard lens controllers, for full zoom, focus, and iris control. Canon 50mm and 85mm Full Frame EF F1.2 L Prime Lenses Clearly distinguished by its bright maximum aperture, the Canon EF 50mm and 85mm f/1.2L USM is a normal-length L-series prime also sporting a robust physical design and advanced optical layout. The impressively fast f/1.2 maximum aperture affords a great degree of control over depth of field for isolating subjects and producing desirable selective focus effects.
Panasonic HPM100 Portable P2 Recorder/Player
The Panasonic AJ-HPM100 is a portable 5 slot P2 recorder capable of capturing and playing back multiple HD formats and frame rates. The AJ-HPM100 recorder Features a 9″ LCD monitor and the recorder makes it easy to preview, make insert edits, and overview image quality. The unit is compact and lightweight The portable AJ-HPM110 P2 Mobile solid-state recorder/player is ideal for use in the field, in mobile vehicles or in the studio, because it offers master quality recording and playback in a wide range of high definition formats, including 1080p (native), 1080i and 720p and is designed to work with virtually any professional camera system, from tape-based digital cameras to high-end cinema cameras with 1080/24PsF output (in full-raster 1920×1080 or 1280×720).
Monitors & Accessories
Sony LMD-170WS 17″ HD/SD LCD Production Monitor
The LMD-170WS is a 17-inch, multi-format, wide screen monitor with a high performance LCD panel. A separate LMD 170WS multi-format engine houses the video processing, input connections, option slots, controls and power supply, which enables the monitor to be thin and lightweight. Only the LMD170WS multi-format LCD panel and the tally light are mounted in the display cabinet, providing a lightweight design that allows greater installation flexibility. The multi-format engine accepts a wide range of analog and digital signals such as NTSC, PAL, 480/60I, 575/50I, 480/60P, 576/60P, 1080/50I, 1080/60I, 720/60P, and 1080/24PsF.
Panasonic LH1700W 17″ HD/SD LCD Production Monitor
The Panasonic BT-LH1700W is a 17″ widescreen monitor designed for broadcast and studio applications. It utilizes advanced processing technology to reproduce images with color and contrast qualities once found only in CRT monitors. This model is capable of displaying all the HDTV formats and frame rates as well as being NTSC and PAL compatible.
Panasonic BT-LH910 HD LCD Production Monitor
The Panasonic BT-LH910is a powerful new 9-inch LCD monitor for field and studio applications. Breakthrough features include a new high brightness, high contrast panel that affords the best picture quality in its class; newly-developed 3D assist functions; and professional interfaces including HDMI and 3G-SDI. Equally suitable for production, broadcast and institutional applications and can be utilized on-camera as an electronic viewfinder, on location, and in mobile or live settings.
The BT-LH910 offers production-level critical viewing with 1280 x 768 WXGA pixel resolution, the highest in the 9-inch and under professional LCD monitor category. The monitor's high brightness (350cd /m²), high contrast (1000:1), horizontally-aligned IPS panel has 176 degree vertical and horizontal viewing angles, the widest offered by any LCD display. It delivers exceptional imagery with superb color accuracy and exhibits minimal changes in brightness and color due to the viewing angle.
Lighting & Grip
Litepanels Astra 6X 1×1 Bi-Color
The Astra 6X Bi-Color panel is the next generation of LED panels Litepanels. The innovative Astra family of LED panels were years in the making, following the Litepanels tradition of a one square foot form factor, the Astra series is designed with select premium quality, high CRI, surface mount LEDs and paired with custom optics that provides the Astra 6X series with high color quality that's perfect for lighting talent. The Astra 6X has an impressive output that rates among the highest of LED panels. It is now 6 times brighter than the original 1×1. This higher intensity results in a longer throw and illuminates a wider area, allowing the panel to compete with strong exterior light sources or illuminate a large area effectively with just a single fixture.
Litepanels 1×1 Bi-Color
All-In-One Tungsten & Daylight Finally, ultimate color control right at your fingertips. A soft, high output light, that lets you quickly dial up any color, from cool white daylight to warm white tungsten. The new Litepanels 1×1 Bi-Color flood lets you adjust color temperature instantly so you can adapt to different shooting conditions and skin tones on the fly. Like all Litepanels 1×1 lights, the Bi-Color has a full-range dimmer, remains cool to the touch, runs on AC or battery power, and produces a great, soft-wrapping light quality.
Arri Softbank IV Light Kit
This may be the only tungsten kit you need, with a perfect balance of wattage to light beautiful interviews, stand-ups and b-roll. Includes 2-300w Fresnel, 2-650w fresnel, 1-Arrilite 1,000 w/Speedring, Chimera, spare lamps, and large rolling Arri case.
5600 Joker Bug 200w HMI PAR Light Kit
This small HMI puts out a lot of light! It includes case, head, ballast, barndoors, lenses, scrims, Arri stand, spare lamp, Speedring, & small Chimera.
K5600 400w HMI Par Kit
The 400 system was designed specifically for the fast pace and quick set ups of news coverage. The ultra fast re-strike lamp starter assures quiet and immediate lamp ignition and re-ignition. This innovative fixture has retained the qualities of the system, offering two fixtures in one: an Omni-directional fixture and a directional focus-able open face Flood. Our package includes: head & ballast, lenses, barn doors, speed ring, Small Chimera, spare lamp, case, and stand.
K5600 Joker Bug 800w HMI Kit
The Joker-Bug 800 offers one of the most flexible optical configuration for daylight balanced location lighting. Using the BUG "Bare Bulb" design inside a Chimera Softbank, it can produce a 50% greater output than a 1200w HMI with a Chimera, while drawing only 12.5 amps! It can be configured with any of the included lenses as a direct source, or with a Chimera, providing a nice soft, even source. Our package includes: head, ballast, extension cable, various lenses, barn doors, small or medium Chimera, spare bulb, case, and your choice of stands.
Kino Flo Diva 400w Light Kit
This is a Kino Flo Diva Lite 400 Kit. Kino Flo has revolutionized its award winning location lighting systems by creating the Diva-Lite 400 series especially designed for digital video capture. The Diva-Lite provides a broad soft and diffuse light that can easily go from daylight to tungsten in minutes. The fixture has a low heat output, so color gels do not burn or fade, and the unit can be turned off and packed away with no cool down period and its slim profile make it perfect for shooting in tight locations.
Flolight MicroBeam 512 High Powered LED Video Light (5600K)
The Flolight MicroBeam 512 High Powered LED Video Light (5600K) is a fully dimming fixture with a 60° beam angle. Output is the impressive equivalent of 500W of tungsten light while drawing only 48.5W. Power is provided by the included 110-240V AC Power Adapter. The MicroBeam 512 comes with a yoke and 5/8″ receiver. The LEDs are rated for 25,000 hours of use making it almost maintenance free.
Microbeam 512 512 Ultra bright daylight LEDs
Daylight balanced approximately 560060° beam angle
Equivalent to a powerful 500W "hotlight"
Full dimming control
Optional DMX models available
Mounting yoke
External 12V DC input
110-240V AC Power Adapter included
Optional slide-on filter holder and slide-on barndoors
Uses under 50W of energy
Weighs just 5.0 lb (2.3 kg)
Chroma Key Green/Blue Screen 6'x6' on Scrim-Jim Frame or 9′ Seamless
Chroma Key is a great tool for digital video applications and digital compositing. This collapsible unit sets up in minutes and provides a flat/smooth surface instantly. This 6′ x 6′ size is ideal for head shots all the way to full length shots. Collapses for easy transport and storage. Includes a stand and bag upon request.
Grey, White, Black 9′ seamless Backgrounds.
Sachtler Caddy and 18III Fluid Head Tripods Sachtler Caddy fluid head comes with pan handle and quick release plate and has a 7 step pan/tilt drag settings and two built-in counterbalance springs with a 60 mm top slide plate. Head has payload range up to 32 lb. The Gitzo tripod Features just 3 leg sections, and is the lightest and the shortest model in the Series 5 range. It is designed as an ultra-sturdy tripod. Its rated load capacity is 55 lbs, and it offers an incredibly stable base for any professional high performance equipment. Adjusts from 7" to 49".
Additional Equipment & Services
Sachtler Caddy and 18III Fluid Head Tripods Sachtler Caddy and 18III Fluid Head Tripods
Sachtler Caddy fluid head comes with pan handle and quick release plate and has a 7 step pan/tilt drag settings and two built-in counterbalance springs with a 60 mm top slide plate. Head has payload range up to 32 lb. The Gitzo tripod Features just 3 leg sections, and is the lightest and the shortest model in the Series 5 range. It is designed as an ultra-sturdy tripod. Its rated load capacity is 55 lbs, and it offers an incredibly stable base for any professional high performance equipment. Adjusts from 7" to 49".
Kessler Crane 3′ CineSlider Dolly with Parallax Arm
Kessler's CineSlider is a heavy duty, portable, mini-dolly slider system for camera rigs weighing up to 80 pounds. When you add the Parralax arm the slider provides automatic panning to equation. the CineSlider is extremely light and portable and provides stunning automatic camera moves that include and inward and outward panning shots, while providing users a second axis to their linear movements. The Kessler Parallax's non-intrusive design allows users to choose between automatic panning or standard linear sliding without removing the Parallax bar.
Kessler Crane Second Shooter
Second Shooter is a revolutionary motion control system that boasts a sleek and compact design, feature-rich operation and an incredibly intuitive user interface. Featuring 100% repeatable motion control for live-mode, looping, time-lapse and stop-motion applications Second Shooter provides users with ultra-smooth and quiet motion control, making it an outstanding companion on any job. Second Shooter will meet the needs of large production houses and one-man-bands alike. With the ability to set up and operate quickly, it can be deployed in run-and-gun environments just as easy as it can be used in dramatic astro-timelapses.
Spyder Dolly with Flex-Trak Spyder Dolly with Flex-Trak
The ultimate in portable dolly systems! The Spider Dolly is the most portable professional dolly on the market. Combined with a piece of Flex-Trak, the simple 3-Leg Spider converts your tripod into an extremely portable, tracking dolly. Combined with the amazing Flex-Trak, the seamless dolly track can be configured in straight runs that can suddenly curve in any radius or direction. The basic unit is 40?, which will loop to make on 17? run. With two pieces the dolly will create a 40? run. Each section rolls up into a 2? diameter bundle and weighs 40lbs creating un precedent portability for a track rigid enough to support an operator, yet flexible enough to curve into a 90 degree turn with a 2? radius. The key to FlexTrak's success lies in the unique capability of our Spider Dolly's track wheels, which are designed with double articulating arms that create the ability to negotiate sharp radius turns.
EZ FX 8ft Jib Arm EZ FX 8' Jib Arm
The EZ Jib arm is a portable, user friendly and the most versatile Jib arm in the production industry. Cost effective, user friendly and versatile are the attributes that set the EZ Jib arm apart from all others. Add production value and get the sophisticated look of moving camera shots in your productions. Save valuable production time by setting up your static shots very quickly. This Jib becomes the most unique jib on the market, allowing you to produce compound jib shots with pan/tilt movement. This system was designed with the end user in mind and with a modern approach to production. This system will adapt to any production scenario and grow with your needs.
Prompter People 17in LCD Camera Mounted Teleprompter Prompter People 17″ LCD Camera Mounted Teleprompter
This portable camera-mounted teleprompter is perfect for field and studio use, and can be used with any sized camera. It has a super bright LCD that can be seen from up to 20 feet away. Can be rented alone, or with one of our qualified operators. Please call for prompter operator rates.
Bright 17″ color LCD SVGA display
Supports cameras up to 40lbs
Can control scrolling speed wirelessly
Use with film, full size Beta SP, DigiBeta, HDV or DVCAM, single or 3-chip minidv cameras and HDV cameras like the Z1U, Panasonic HVX200 and Canon XHA1
Only 14 lbs including monitor
Use LCD as extra desktop monitor
High quality computer machined aluminum
Patent pending optic system
Ultra-Clear HD Glass Beamsplitter
Sound Package
Our complete field audio package includes everything for capturing pristine audio on the set: A Sound Devices 3-Channel Mixer powered with rechargeable AB Batteries, A VBS Carbon Fiber Boom pole, Sennheiser MHK 66 Shotgun Mic, 2 – Zaxcom digital Wireless sets, 2 Sanken Lavaliers. Zaxcom's wireless microphone systems use only 100% digital modulation, this results in audio quality superior to any analog or digital hybrid FM wireless system available.
All of Zaxcom wireless has a unique feature that is not available in any other wireless systems. Each of Zaxcom's TRX belt pack, plug-on and, camera link transmitter features a built-in two track timecode recorder.  This feature allows the inputted audio to be recorded directly to a removable micro SD card for no drop outs and unlimited range!
Zoom H2n Handy Recorder Zoom H2n Handy Recorder Portable Digital Audio Recorder
The Zoom H2n Handy Recorder Portable Digital Audio Recorder combines Zoom's years of experience in portable recording with enhanced technology and features to present a versatile device that can be used for film and broadcast applications, as well as journalism, podcasting, musical performances and rehearsals, and much more. The H2n has an unprecedented 5 microphones built in, providing you with 4 selectable recording patterns to choose from. A simple dial on top of the recorder lets you switch between traditional XY stereo, 2-channel surround, 4-channel surround, and a mid-side stereo mode. The mid-side mode allows you to adjust the width of your stereo field for terrific flexibility. When recording in RAW mode, you can even adjust the field after you've made a recording.
ScriptBoy
The Scriptboy is the ideal production assistant's assistant. It provides a large, clear readout of timecode from the camera at distances of up to 100 meters, without cables – and without having to ask the cameraman "what's the code?" A small battery-powered transmitter is attached to the camera and fed with LTC timecode in EBU or SMPTE, dropframe or non-dropframe format. This is transmitted to the Scriptboy clipboard which automatically detects the format and decodes the signal for display. The display reading can be frozen so that accurate timecode can be recorded on.
Sony HVR-M15AU Sony HVR-M15AU DV/HDV Deck
The HVR-M15 is an HDV format VTR ideally used with desktop editing workstations. It includes a stand and can be mounted vertically; a great space-saving feature. The modest frame is deceiving as this VTR performs a wide range of professional applications. The deck can play back both NTSC/PAL signals, as well as 720/30p. The unit records Sony's 1080i HDV in 24p, 30p and, 60i as well as DV and DVCAM. High definition can be recorded with either Mini DV tapes or the larger standard size cassettes for record times up to 276 minutes in HDV and DV mode.